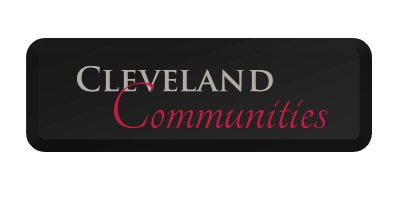 SHAKER HEIGHTS
Only eight miles from downtown Cleveland, Shaker Heights
is a cosmopolitan and distinctive city. Filled with tree-lined neighborhoods, this tranquil and architecturally-stunning community features homes that invite its residents to take quiet strolls, where friendly neighbors come out to chat. Shaker Height's proximity to the essentials in life, combined with remarkable schools and fabulous homes make this an extraordinary place to live.


PEPPER PIKE

Located in Chagrin Valley, Pepper Pike's
population of over 6,000 live in a community rich in history and full of promise. Just 13 miles east of Cleveland and all of its accompanying employment and entertainment opportunities, including professional sporting events and metropolitan cultural amenities, Pepper Pike has grown into a welcome respite from hustle and bustle of Cleveland.
Pepper Pike's real estate options continue to expand with the popularity of this quaint, friendly city. Distinctive and lovely neighborhoods like Orange Village, Moreland Hills and Hunting Valley's homes for sale are hot properties in the local area, and continue to attract those seeking a great place to live, raise a family or start a new business. Pepper Pike's luxury homes for sale continue to attract new residents seeking to find their own piece of heaven in beautiful Ohio.

SOLON

Once a farming area producing corn and wheat crops to support dairy farms, Solon
has transitioned itself into a growing city featuring modern amenities and excellent, affordable housing options. In fact, Solon garnered the attention of
Money Magazine
, which named it as 42nd in its list of "Best Places to Live" in 2005.
Located just 18 miles from Cleveland
, Solon's residents have incredible access to the larger city's diverse and stunning cultural scene. But the over 23,000 people who call Solon home know that their fair city is the perfect place to raise a family, begin a new business or to enjoy the natural beauty and activities located right at home.
Residents in Solon have 687 acres of city parks and recreational area to enjoy with friends and family, with an additional 360 acres of
Cleveland Metroparks
, and three golf courses for more options to play. The
Solon Community Center
is a state-of-the-art facility that offers programs for residents of all ages. The center features indoor and outdoor pools, gymnasium, jogging track, banquet rooms, rock climbing wall and virtually any kind of exercise machine available.

CLEVELAND HEIGHTS

A progressive and vital suburb of Cleveland, the nearly 51,000 residents of
Cleveland Heights
enjoy an ideal location and easy commute to Cleveland's downtown and Cleveland's University Circle, the city's cultural center. Known for a variety of neighborhoods with their own distinctive ambience, Cleveland Heights has a variety of housing options that are sure to fit any need.
There is a sense of pride within the Cleveland Height's community, evident in its many amenities. Tree-lined streets lead to a variety of excellent neighborhoods, each with a blend of services and attractions—from specialty shops to grocers—all within a wonderful stroll of the homes located in the neighborhood. Cleveland Heights features more than 135 acres of stunning parkland and incredible recreational opportunities for residents of every age.
Cultural amenities in Cleveland Heights include the popular Cain Park Theater, and the Cleveland Heights Community Center, with its ice skating arena. Other attractions in Cleveland Heights include numerous public and private golf courses and fitness facilities. Known as a home for the arts, Cleveland Heights continues to attract new artists, musicians and galleries. Residents of Cleveland Heights also enjoy access to beautiful Lake Erie, and all that Cleveland has to offer. Just a 20 minute drive away, Cleveland's University Circle features a Natural History Museum, Cleveland Orchestra and much more.

CHAGRIN FALLS

What once began as a bustling mill town is now the pride of Cuyahoga County. Chagrin Falls
is the quintessential, serene community many have come to desire as a relocation option when searching for a new home. Chagrin Falls' tree-lined streets, well-kept houses and charming shops are as much of the character as the actual falls on Chagrin River in the village's center, where residents enjoy a moment to reflect on life. J
ust over 4,000 residents enjoy the historic homes, many listed on the Ohio Historical Inventory, that were part of sweeping preservation and restoration efforts. These architecturally significant homes and structures gracefully compliment Chagrin Fall's unique options in dining, antique shopping and art galleries supported by a lively arts community. The Valley Art Center, the Chagrin Valley Little Theater and the Chagrin Falls Historical Society all contribute to the lively cultural richness of today's Chagrin Falls.